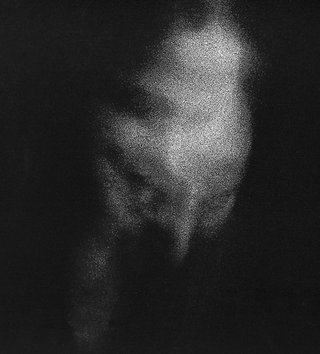 About the Photographer
I was born in Philadelphia. I was six when my father died and my mother maxed out her credit cards and moved me and my brother and sister to Rome, Italy, for a year. When we got back, she took a job with the Marlboro Music School, which meant we began spending our summers in Vermont. She passed on when I was fifteen, at which point family friends arranged for me to leave Philly and finish school in Vermont. After high school, I briefly attended the New School in New York, spent a semester with the Tyler School of Art Program in Rome, and then returned to Vermont as a student at Marlboro College. I then moved to Seattle, where I spent the next five years—the longest time I'd spent in one place since before my mother died.
After Seattle I lived in Vermont for a little while, and then I moved to New York to do graduate work at
NYU
and the International Center of Photography. After getting my Masters, I worked for many years as an imaging specialist (photo retoucher) for Time, Sports Illustrated, Real Simple, Life Books, and many other publications. I now live in Brattleboro, Vermont.
Throughout my life, I have always taken pictures. Over time, it seemed that no matter what camera or film or printing process I used, all of my photos had the same transitory, dreamlike quality. As I've gotten older, I have come to realize that I have been taking pictures of the spaces between places—between here and there, between life and death, between sleep and waking. I think it is fitting that for the last few years my camera of choice has been a cell phone, a device that is in-between a telephone and a camera.
NOW IS ALWAYS
will be shown at The Griffin Museum of Photography in summer 2021 and is a semi-finalist for The Print Center's 95th
ANNUAL
International Competition. It is supported by a grant from the Vermont Arts Council and the National Endowment for the Arts.
Vaune was among the winners of the 2018 Alternative Processes National Competition, and she was shortlisted for the 2019 International Hariban Prize. Recent images have been shown at
SE
Center for Photography, Art Intersection, Photo Place gallery, The Center for Photographic History and Technology, and Soho Photo Gallery. Her most recent series,
NOW IS ALWAYS
, is supported by a 2019-2020 Creation Grant from the Vermont Arts Council and the National Endowment for the Arts and additional help from the Tusen Takk Foundation.
NOW IS ALWAYS
was shown at the Griffin Museum of Photography in summer 2021 and the Vermont Center for Photography in fall 2021. Keep an eye out for her work in the
HBO
Max reboot of Gossip Girl. She is represented by The Print Center gallery store in Philadelphia and Zea Mays Printmaking in Florence MA.
Please contact me if you are interested in exhibiting or buying my work:
vaune@vaune.art
Thank you!